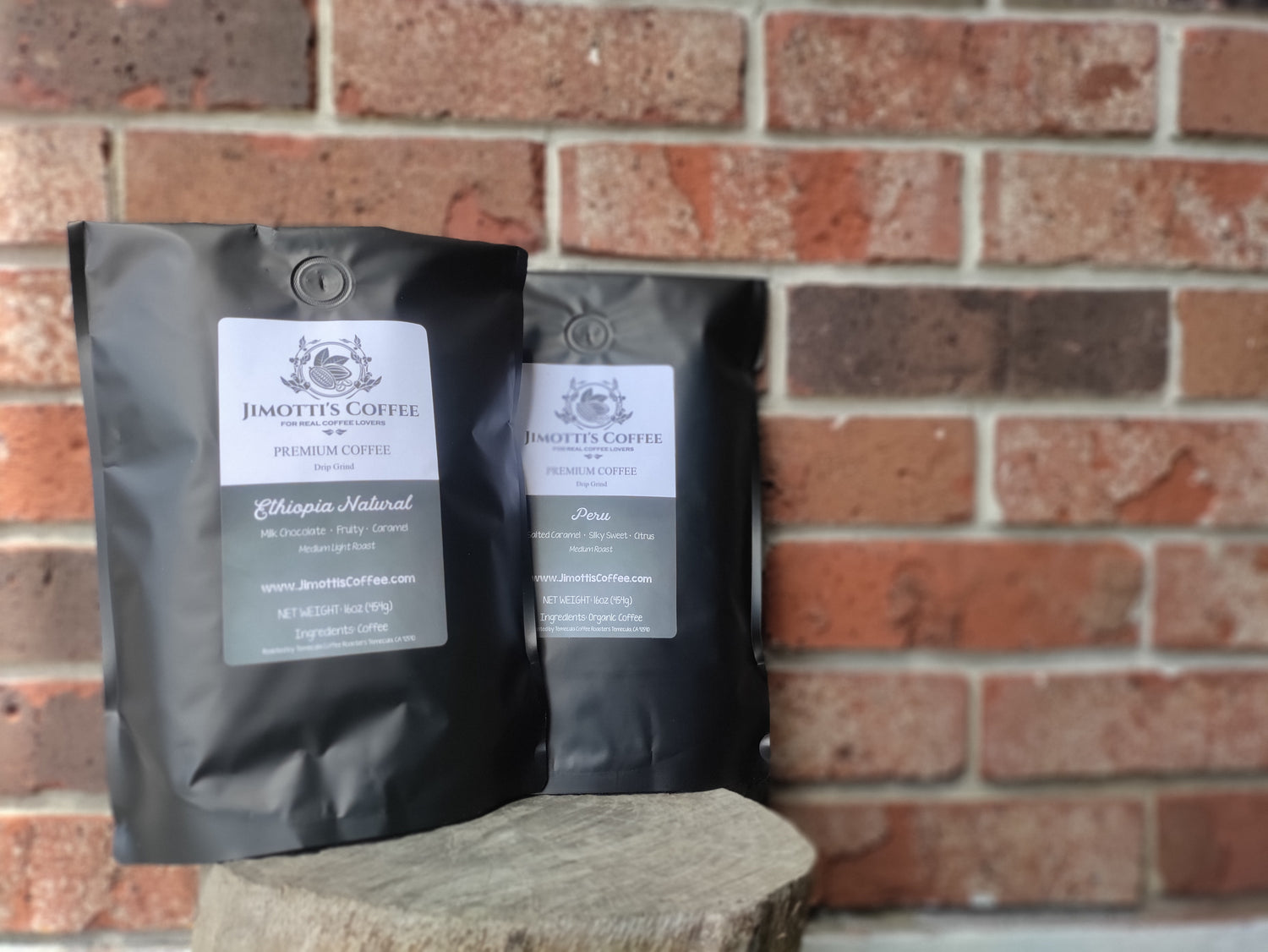 Roasted to Order
To keep the freshness of your coffee, we roast the beans after you make the purchase.
Shop Coffee
You Deserve the Best
Freshnes

Roasted to Order: Nothing is better than freshness in coffee. We roast your coffee beans once you order.

Speciality

We roast each beans differently to match with what's best for them. Roasted by one of the best roasting companies in the US.

Organic

Certified Organic: Our coffee beans are grown without synthetic pesticides or fertilizers.
Low Acidity

Health and feeling good come first. Our low acid coffee won't upset your stomach like regular coffee.

Aftertaste

Unlike cheap coffee, ours won't leave bitterness in your mouth.

Single Origin

Unlike blend coffee, single origin coffee are beans were grown and processed from the same location or crop.
Our Way of Roasting: 焙煎 (Baisen)
Jimotti's Coffee takes pride in ensuring the highest quality of the beans and roasting method possible. With the Japanese method of coffee roasting (Baisen), we have tested numerous times and found the right way to roast with the right temprature to maximize the unique flavor for each beans.
Real coffee lovers deserve the best of the best. We proudly source the best quality, single-origin coffee beans in the world. Single-origin coffee is higher quality and you'll surely enjoy a taste of its origin.
Coffee Beans Source